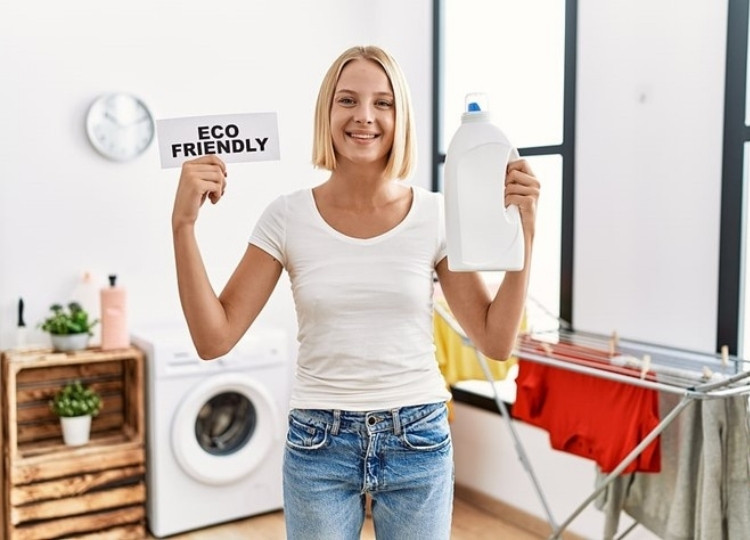 10 May

Top 4 Eco-Friendly Plumbing Solutions

You may think that what you put down your drains, what brands you use, and how much water you consume only affect you and your household. The truth of the matter is that your plumbing activities affect the environment in more ways than you can imagine. That is why it's vital to start making eco-friendly plumbing changes to your home. We share ways on how you can practise eco-friendly plumbing habits that make for a healthier home and environment.
1. Practise eco-friendly habits
You don't have to be a qualified plumber to do your part towards eco-friendly plumbing. Sometimes, all it takes is a conscious effort to replace bad habits with eco-friendly plumbing solutions. An excellent way to start is through the following:
Asking your plumber for eco-friendly plumbing solutions
Asking how much water an appliance uses
Researching eco-friendly brands and purchasing natural cleaning products
Taking shorter showers
Operating outdoor watering systems less
Disposing of used plumbing appliances at recycling centres
Using eco-friendly drainage cleaners
2. Opt for eco-rated appliances and tapware
If you're renovating your bathroom or building a new home, you can ask new build plumbing contractors for recommendations on the best eco-rated plumbing products you can purchase and use for your home. Here are some examples of appliances and tapware you can opt for:
Contemporary Toilets – Eco-friendly toilets are an easy upgrade to the plumbing system. Modern and well-designed toilets use at least 20% less energy compared to regular toilets. If you're on a budget, you can invest in toilet water savers, which can help you save thousands of gallons of water per year.
Modern Faucets – There are modern faucets that feature efficient flow or have varying pressure options. Low-pressure delivery and low-flow systems can help reduce water wastage, without compromising the functionality of traditional models.
Eco-rated Washing Machines & Dishwashers – Invest in eco-rated washing machines and dishwashers that help you save on water and energy costs in the long run. 
3. Replace old pipes with stainless steel
Replacing old pipes with quality and eco-friendly alternatives such as stainless steel can help prevent water and waste leaks. Stainless steel is also a good option for pipes because they help maintain the right temperature for your water, reducing energy usage. Many builders opt to use stainless steel because it's hygienic, recyclable, and easy to install. Plumbers can install stainless steel pipes 40% faster compared to cast iron pipework. These more efficient installs can lead to less waste generation.
4. Prioritise plumbing maintenance
Plumbing maintenance goes a long way in ensuring your home uses resources with utmost efficiency. For example, drainage pipes need cleaning every four to eight weeks because they work to remove waste and maintain a smooth flow of water throughout your home. Calling a plumbing professional to help you clean drainage pipes can help your home's plumbing system work efficiently without harming the environment. You can even request your plumber to use eco-friendly drainage cleaners.
Practise eco-friendly solutions for your home
There's always a way to reduce your carbon footprint and contribute positively to the environment. And the best place to start is in your home. From using efficient tapware and appliances and choosing greener products to regular plumbing maintenance, you can help your plumbing systems work efficiently while being eco-friendly.
At Quix, we have the expertise to help you set up your home's eco-friendly plumbing system. We know that energy-efficient homes not only save you money but are more comfortable to live in. We specialise in expert plumbing advice in new builds and provide all the necessary plumbing solutions tailored to your needs so you can enjoy your new home in comfort. For a greener, healthier home, start with plumbing! Contact us today!