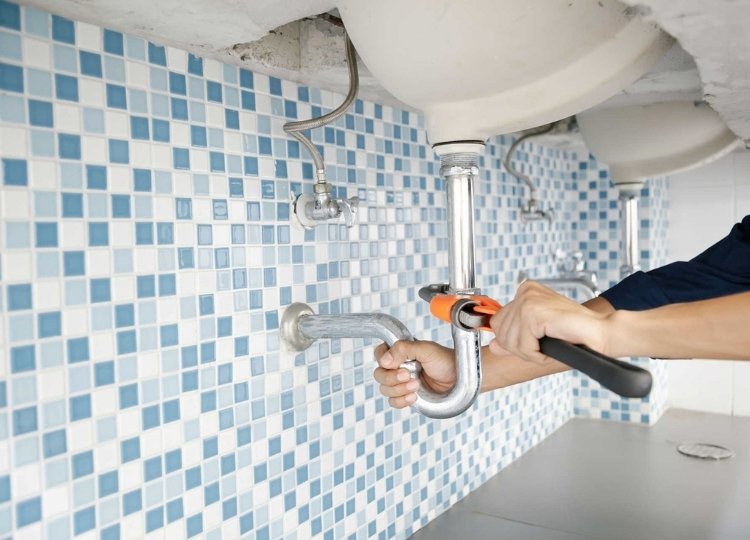 07 Mar

Reactive vs Preventive Plumbing Maintenance – Which is Better?

Plumbing is vital to our everyday lives, and plumbing maintenance is a must to ensure every plumbing component works properly. When running a business, plumbing maintenance is essential to prevent nuisances that could cause work delays and affect productivity. However, as a business owner, you can choose from two maintenance approaches: preventive or reactive plumbing maintenance. Below, we discuss their differences and their value within the commercial sector.
The Difference Between Preventative and Reactive Plumbing Maintenance
Preventative plumbing maintenance is preparation-based maintenance done to reduce the likelihood of more severe plumbing problems arising. A professional plumber's job is to oversee and review your plumbing system and diagnose any degradation or failure before it snowballs.
Conversely, reactive maintenance is done when there's already a plumbing breakdown. Only then will the plumbing faults be investigated. A professional plumber will come in, identify the issue, and take steps to restore your plumbing to its operational condition.
Preventative plumbing maintenance keeps you in control
Implementing a scheduled preventative maintenance plan allows you to stay one step ahead of plumbing problems. When you hire plumbers to give recommendations on how to improve your plumbing system, you can reduce the chances of equipment crashing and other plumbing failures occurring. This ultimately decreases business downtime and eliminates safety risks for employees and customers, increase equipment life expectancy, and boost operational efficiency.
Drawbacks of Preventative Plumbing Maintenance
The main consideration of preventative maintenance is that it's time-consuming to schedule and plan regular inspections. Some business owners may not find preventative plumbing maintenance feasible if they're handling too many responsibilities and attending to a high volume of customers on any given day. Another disadvantage is that there may be budget constraints and financial concerns. Some business owners may not be able to support relevant preventive procedures if they don't have the budget needed for implementing the preventative maintenance work.
Reactive plumbing maintenance is a calculated risk
While reactive plumbing maintenance carries the inherent risk of disrupting normal business operations until a problem is diagnosed or repaired, some may consider this approach for several reasons. Since you'll only act when something fails, it will require less labour, and initial costs will be significantly lower than preventive plumbing maintenance. You may also save both time and money by foregoing potentially unnecessary preventive measures or planning.
Drawbacks of Reactive Plumbing Maintenance
Know that there are several disadvantages to taking the reactive plumbing maintenance route. Understand that some plumbing issues will take more time to repair than others. This could cause business operations to stop for longer periods, which can impact business productivity and profitability. Safety issues may also be a concern if plumbing systems are not maintained regularly. Plumbing components also contribute to shorter life expectancy and may not run at optimal condition, making failures and breakdowns much more inevitable.
Which plumbing maintenance approach is right for you?
The best maintenance approach all depends on personal preference. Some factors make a specific approach better suited to your business needs. While reactive plumbing maintenance offers low initial costs, it's also very risky. Some businesses may benefit more from preventive maintenance if they need reliable plumbing because they need to continue their operations around the clock.
On the other hand, there will be times when plumbing problems may still arise regardless of any preventive maintenance, and businesses will benefit from reactive plumbing maintenance, all the same. If your business can afford to halt normal operations until the problem is diagnosed or repaired, the better you're suited for a reactive plumbing maintenance approach.
Get the best maintenance plan for you with Quix!
At the end of the day, you need a reliable plumbing contractor who will attend to your maintenance needs – whether preventive or reactive. At Quix, you'll find an established network of exceptional plumbers throughout Auckland who can attend to commercial plumbing maintenance that suits your needs and budget. Let's help you come up with the best commercial plumbing maintenance plan so your business stays on top of its goals. Enquire today!