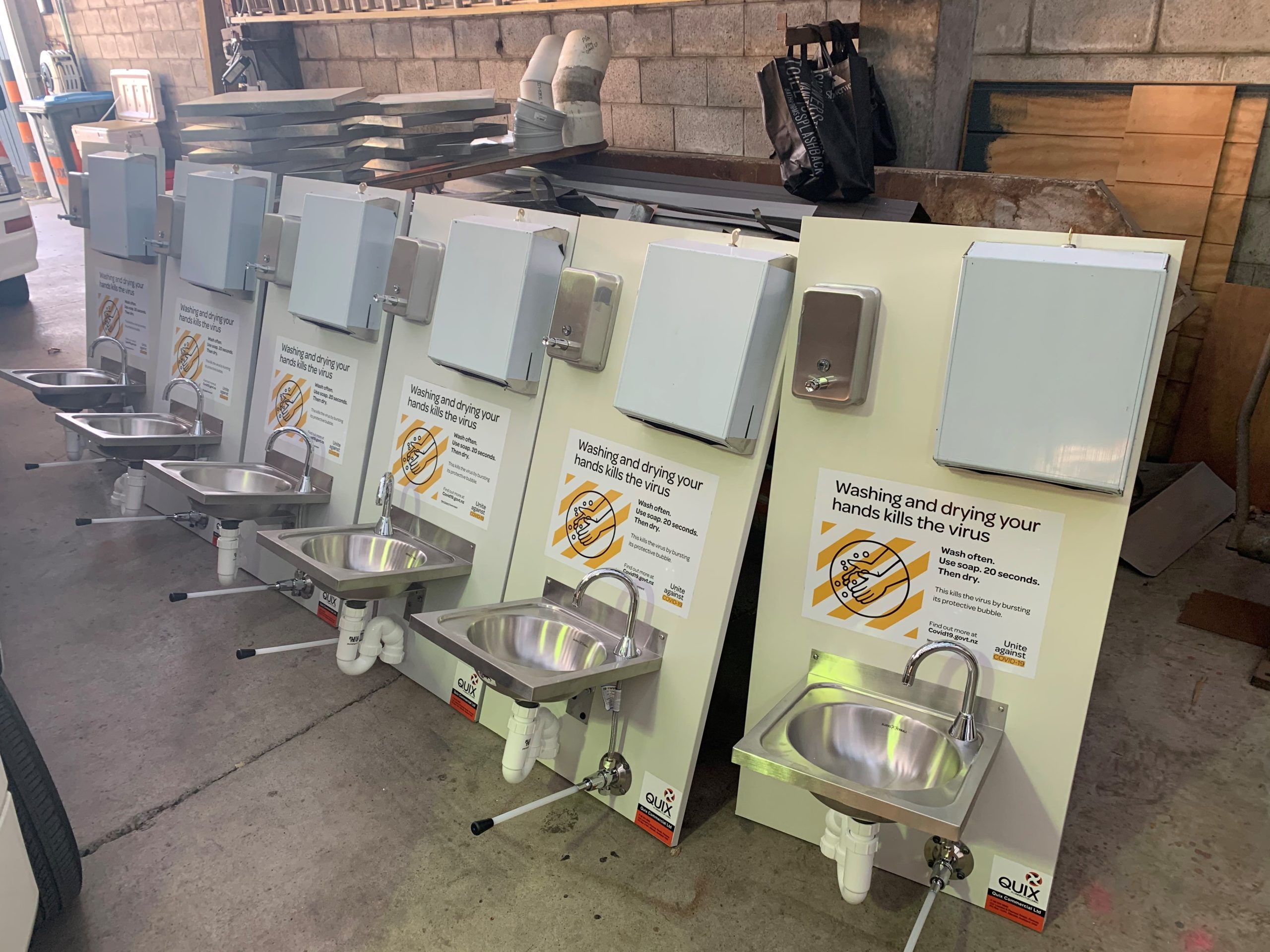 05 May

Hand basin innovation from Quix Commercial

The team at Quix commercial who work on commercial building sites around the city haven't been sitting on their hands during the COVID lockdown.

To help address the requirements of the new post COVID world, Quix commercial have developed and are marketing stainless steel washbasins to facilitate the hand wash requirements which are now an essential part of health and safety on all major building sites.

The wash station consists of the following.

Soap dispenser

Paper towel dispenser

COVID-19 government-approved signage.

Stainless steel wash and basin.

Knee operated valve

All mounted on an 18 mm ply backboard clad in colour steel

15 mm water connection.

40 mm waste connection

$1200+ GST

if you need these types of basins please call Dave Henderson at Quix commercial.