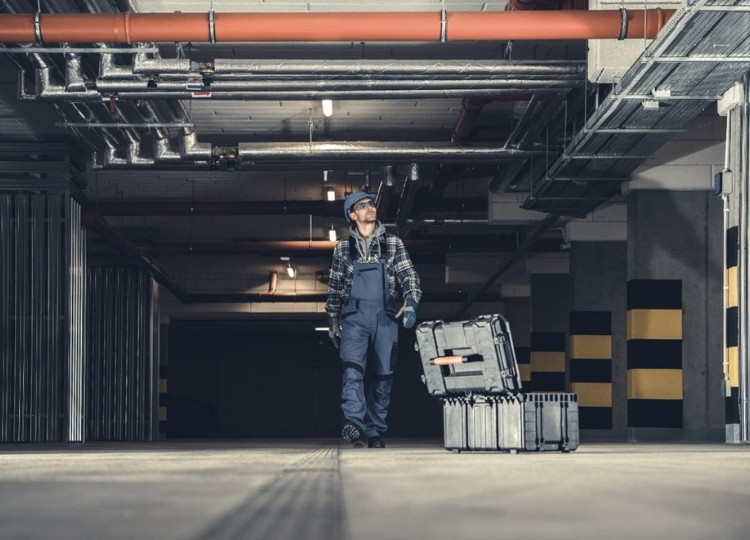 08 Nov

Common Plumbing Problems at Commercial Properties

It's a common misconception that commercial and domestic plumbing problems are all the same. While there are some common issues faced in both areas, the larger scale of commercial plumbing means that there are significant differences. Most residential plumbers who specialise in household plumbing repairs typically do not have the manpower or tools to work on a much larger commercial building, like a factory or shopping mall. Below is a list of common plumbing problems faced by plumbers when working on commercial buildings.

Blocked drains are a common plumbing problem in both residential and commercial buildings, but they occur more frequently on commercial properties due to the greater amount of waste that passes through the building's drainage system. Drains are especially vulnerable to blockage in buildings such as malls or schools where there is a constant flow of people using the restrooms.

Many commercial properties have kilometres of underground pipes that carry thousands on litres of water a day. These large underground networks are vulnerable to cracking and bursting simply because they are larger, meaning there is a higher probability of them encountering tree roots or pests, both of which can damage pipes and can be hard to detect. 

Leakages are another big plumbing issue. The extensive plumbing systems of large buildings such as hotels or high-rises makes leakages a constant danger. Minor leakages are harder to notice in large buildings, making regular inspections an essential part of the maintenance routine, helping prevent high water bills and keeping the building's structure safe from rot and mould.
Irregularities in Water Temperature
Commercial water heaters in buildings such as hotels usually have a lower lifespan than residential heaters because they have to work harder to heat more water. Like all plumbing systems in commercial buildings, routine inspection is essential, because even a few hours' disruption can cause poor customer experiences and potentially damage a business' reputation.
Terrible odours can fill the air when plumbing systems are too slow to flush out waste. The reasons for this can vary, from dry pipes, to minor leaks. Bad odours are critical to stay on top of in a commercial setting, as they can be very bad for business, driving away customers or harming the health ratings of hospitality businesses.
From loose handles to unstable toilet lids, damaged toilets are a constant area of concern for any property that caters to many customers every day. In event venues such as stadiums that host thousands of fans, plumbing repairs should generally be an expected cost in the budgets of the organisers for each event.
If you need plumbing repairs to your property, don't hesitate to contact us. Our team of experienced professionals cater to both residential and commercial properties, offering emergency repairs and ongoing commercial plumbing maintenance. With over 40 years' experience providing quality plumbing to thousands of homes throughout New Zealand, you can expect nothing less than a professional, timely service.
Quix New Zealand is a network of plumbers collectively working together and includes some of the most renowned plumbing firms throughout all regions. That means you can look for Quix no matter where you are in New Zealand, and when you see the Quix brand, you can be certain that you will receive a high-quality service.